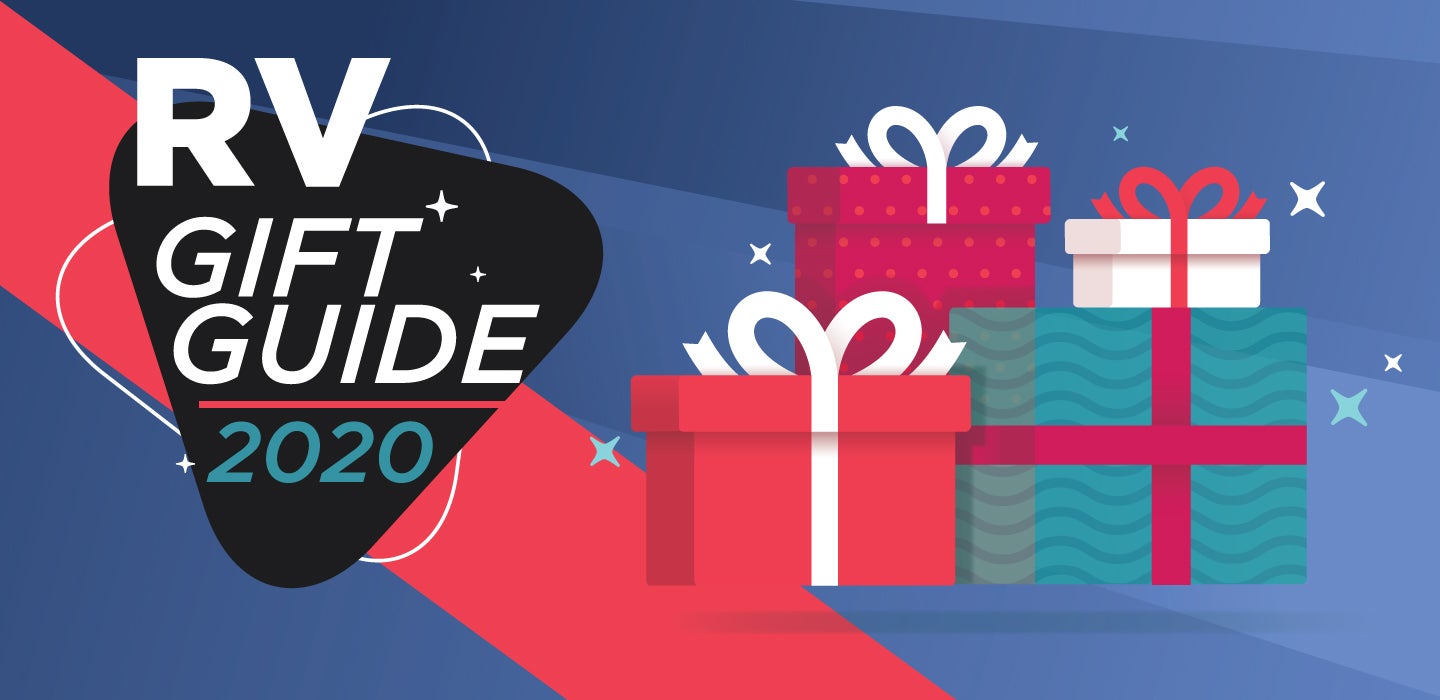 Lippert Scouts Poll - Gift Ideas for RV Owners
Looking to really "wow" the RVer on your gift list this year? Our Scouts chimed in to help you shop for your favorite RV owner with this ultimate holiday gift guide. From interior upgrades to entryway automation, we've got this season's hottest RV and camping accessories guaranteed to surprise the traveler in your life.
Keyless Entry
No keys? No problem. Coming in at the top of our list, is a keyless entry system so RV owners can lock-up safely, without worrying. Systems like the, RV Lock™, are even equipped with a heavy-duty steel casing to protect the lock and handle from being compromised.
Power Leveling Systems
Our next gift might be the priciest on our list, but it's guaranteed to make one happy camper! Powered leveling systems can save RV owners hours of hassle setting up camp. Kits like the Ground Control TT® can get this pain-staking job done in just three minutes! Leaving your RVer with more time to explore, rest, or roast a few extra mallows on the fire.
RV Mattresses
Now, this gift will have the RVer in your life dreaming of their next great adventure. Coming in at number three, our Scouts said a good mattress is an absolute RVing must-have on the road. You can even keep this gift a secret with the all-new, extra-comfy Thomas Payne® Premium Mattress that ships completely compressed.
Slide-Topper Awning
For RV owners with a slide-out, this next gift idea comes in under $450, and can help add years to an RV's slide-out system. The Solera® Slide-Topper helps protect a slide-out from water infiltration and debris. Plus, it comes in multiple sizes and colors, so finding the right fit and style for your RVer is pretty easy.
Entryway Steps
Entryway steps are a big deal to RV owners, because they can make it really easy or really difficult to get in and out of a camper. If your RVer has made the nice list this year, then you can reward them with steps like the Solid Step®, that are easy to use, store, and come with a ton of add-on accessories so you can have even more gift ideas for years to come.

Tire Pressure Monitoring System
Does your RVer love a little tech to go along with their travel? A tire pressure monitoring system can make it easy for RV owners to know the status of their tires, at all times. Systems like the new, Tire Linc®, can even be connected to a smartphone for easy status updates on the road.
RV Winterization and Drain-down
Trust us when we say your RVer will never turn down help flushing out their water tanks. This stress-inducing task is a must-do maintenance duty that nobody enjoys tackling. Which is why a gift like, Floe, is the perfect, easy to install RV gadget that helps eliminate the hassle and time it takes to drain-down and winterize a trailer.
A few more ideas that make great gifts for RVers
Perfect for stocking stuffers, here a few ideas to wrap-up for your RVer this year.